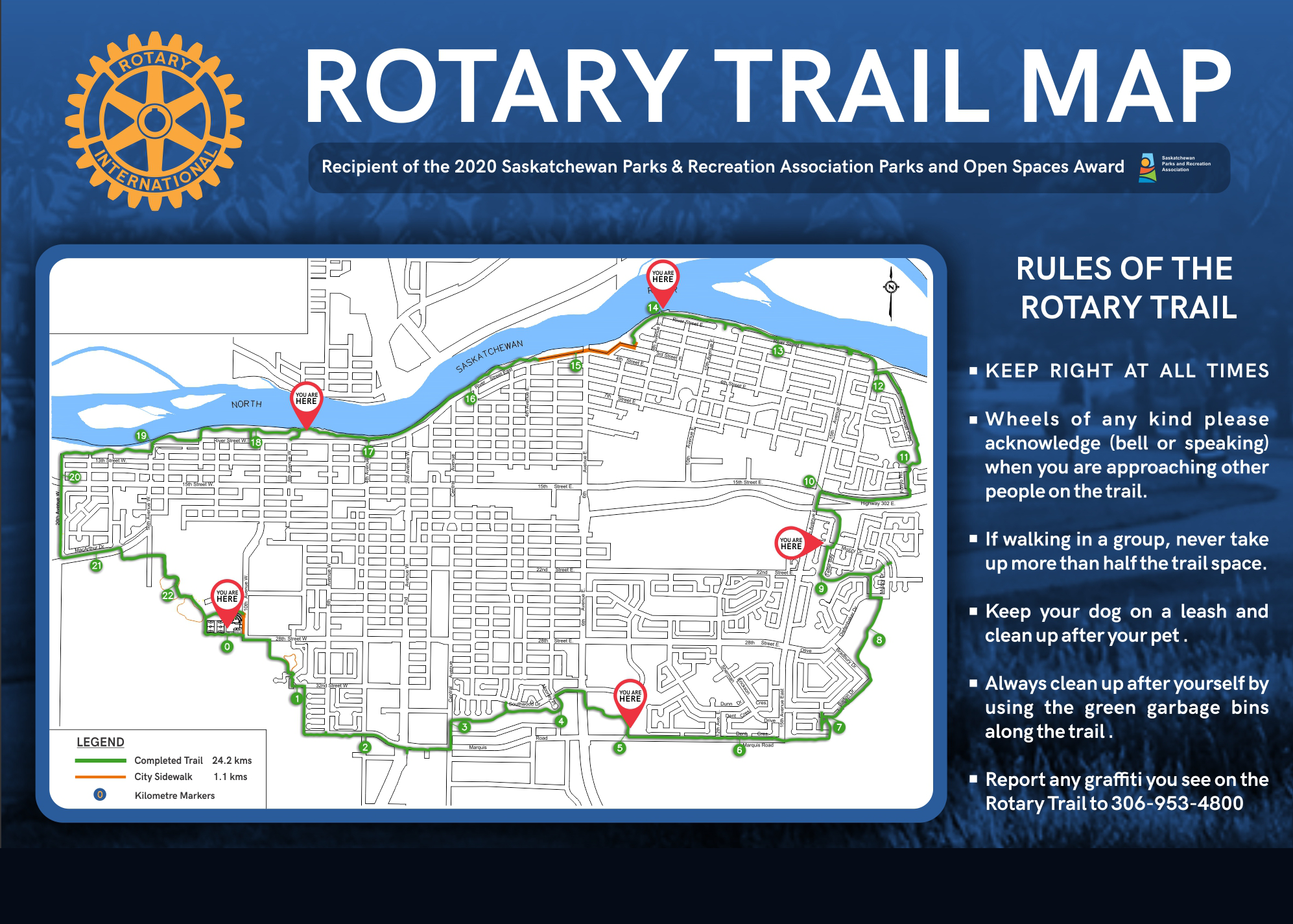 The Rotary Trail encompasses the City of Prince Albert, nearly 23 kilometres of paved pathways. There is also a 3 kilometre extension that goes to Little Red River Park. This map details where the trail goes in our city. Here is a map outlining the kilometre markers on the trail.
The 10 foot wide asphalt trail is accessible for cyclists, inline skaters, wheelchairs, skateboarders and joggers alike. The Rotary Trail is available 12 months of the year and is cleared of snow during the winter.
Many events are hosted annually on the Rotary Trail.
The Rotary Trail has been recognized with the Saskatchewan Parks and Recreation Associations Parks and Open Space
Award for 2020.
Rotary Trail Detour between 6th Avenue and 8th Avenue West
The City would like Rotary Trail users to be aware that a detour will be in place on the Rotary Trail between 6th Avenue and 8th Avenue West starting Monday, November 9, 2020. The detour is expected to in place for at least a year to accommodate the construction of a new Raw Water Pump House. The trail will return to its original location once the project is complete.
The portion of Rotary Trail that will be temporarily closed is necessary to accommodate the excavation of the building (15.9m deep), excavation stockpile and construction material laydown area. The new temporary trail will be maintained for the duration of the project and during the winter months will be cleared for pedestrian use. Users are asked to watch for directional signage.