Kinsmen Park is a large park in the city and centrally located. 24 acres situated between 28th and 22nd Streets and Central and 1st Avenue West, Kinsmen Park is the oldest and most established we have.
Kinsmen Park is a destination for city residents and visitors alike, who plan to spend the day enjoying all the park has to offer. Many special events, both public and private occur at Kinsmen Park from Canada Day and KidzFest to weddings and birthday parties.
Residents enjoy the open spaces of Kinsmen Park year-round. The paved pathways are great for family strolls and walking your dog.
Kinsmen Park also includes:
2 softball diamonds
A soccer field
Large accessible playground
Kinette Amphitheatre with removable cover which can be rented
2 sets of covered picnic shelters
Picnic tables and barbeques
Kinsmen Spray Park
3 sets of seasonal public washrooms
Besides the trees and green spaces, the Park is also home to the Kinsmen Arena and Kinsmen Water Park.
Small Events and Equipment Rentals
To book small scale events 25 people or less including birthday parties at the Kinsmen Park West or East Picnic Shelters or indoor events using a stage please reserve your location (see below).
The following equipment is available:
Kinsmen Park East and West Picnic Shelters (no charge)
Kinsmen Park Amphitheatre (no charge)
Mobile Stage (see application)
Portable Stage (see application)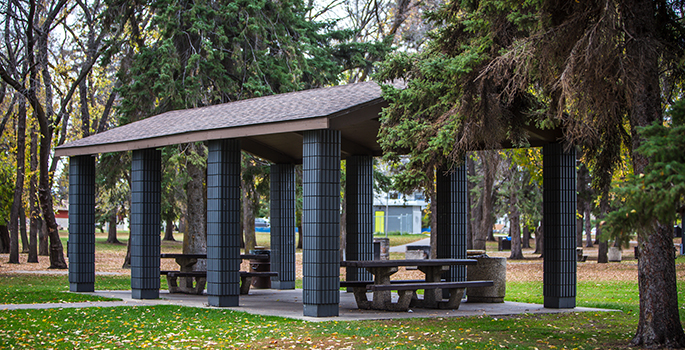 Kinsmen Park features picnic shelters and areas that are free to the public to use. We require you to reserve your spot.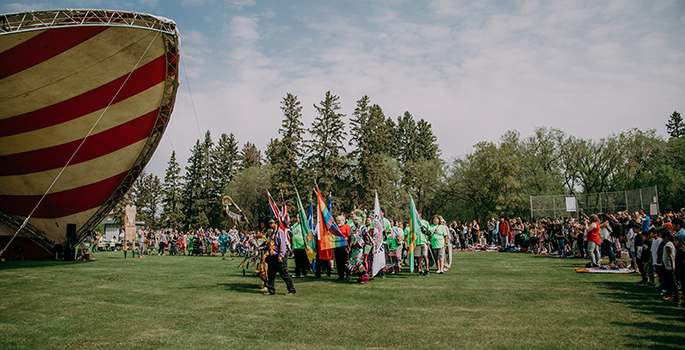 The park may also be rented for major events for large amounts of people. Please read the Outdoor Events Planning Guide then fill out the application.