The City of Prince Albert is committed to providing the community with information about local news and events. Subscribe to any of the topics below to receive news updates and notifications via email.
Posted on Tuesday, December 10, 2019 12:32 PM
Prince Albert, Sask. –
Residents are reminded to "Wing in the New Year" by taking the free public transit offered from 7:45 p.m. Tuesday, December 31, 2019 until approximately...
Posted on Wednesday, December 04, 2019 09:03 AM
A number of City facilities have revised schedules for the holidays. The facilities schedule below shows the hours of operation from Monday, December 23, 2019 until Thursday,...
Posted on Tuesday, December 03, 2019 08:52 AM
Prince Albert, Sask. – Following review and consultation, the City of Prince Albert has passed a new Taxi bylaw that updates a number of outstanding issues relating to the licensing...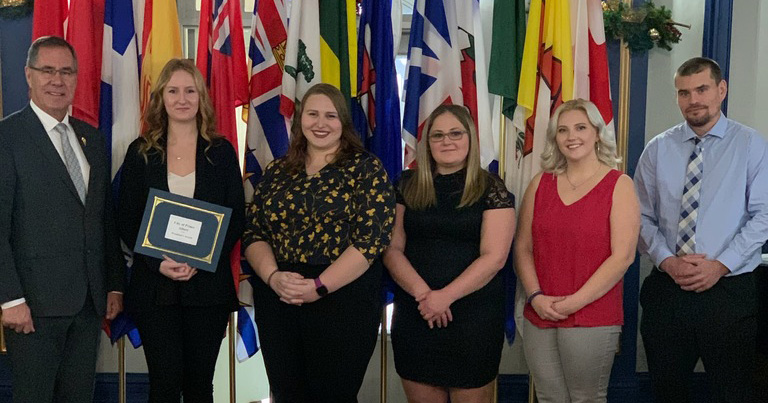 Posted on Friday, November 29, 2019 11:26 AM
Saskatchewan Lieutenant Governor Russ Mirasty presents the RLS's Commonwealth President's Award to City of Prince Albert Aquatics staff Nachelle Spademan, Karli Hufnagel, Lauren...