Programs
The City of Prince Albert is committed to providing assistance for families and individuals by offering free programs such as fitness and recreation activities at the community group facilities, art galleries, and the public library activities. Check out the Free Programs page for details.
Playground Program
The annual summer playground program is offered at 10 playgrounds throughout the City and is free to attend.
KidSport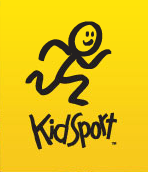 The mission of KidSport Saskatchewan is to increase the accessibility of sporting opportunities to financially-disadvantaged children so that these children may achieve mental, physical, social and personal development through participation in community sport programs.
For more information about this program, please visit the KidSport website.
Contact Info:
Shaun Pikaluk - Committee Chair
306-953-4848
Jumpstart Program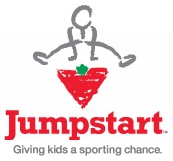 Canadian Tire Jumpstart is a community-based charitable program that helps kids in financial need participate in organized sport and recreation such as hockey, soccer and swimming.
Canadian Tire Jumpstart delivers support to children through a Canada-wide network of local chapters. These chapters are comprised of community partners such as local youth organizations who are in a position to identify children in financial need. Together, these community partners use a confidential process to select and refer children who meet the criteria and who could benefit from the program.
This model enables Canadian Tire Jumpstart to maintain integrity in the process and to ensure that funding is delivered right to children who fit with our criteria.
For more information about this program, please visit the Canadian Tire Jumpstart website.
Contact Info:
Jumpstart Program,
2180 Yonge Street,
PO Box 770, Station K,
Toronto, ON M4P 2V8
1-844-937-7529
Creative Kids
Learn more about this special program which helps fund children and youth, 19 years of age and under, who are interested in art, culture or creative experiences. View our Arts and Galleries page for more details.
Contact Info:
Lakeland District Creative Kids Committee,
Creative Kids - Lakeland - Crystal Clarke,
306-953-0024