The Municipal Cultural Action Plan is a plan for Prince Albert to be a stronger cultural community that supports the arts, preserves heritage and enhances tourism in the city.
Cultural planning is about inclusive community engagement, relationship building, and decision-making that helps local government, businesses, organizations, stakeholders, and community members build and expand upon Prince Albert's already well established arts and cultural community, and achieve our common goals.
Municipal Cultural Action Plan (MCAP) 2020 Culture Plan Highlights Cultural Inventory
All of our city's plans are connected and related. The culture plan unites us as we work together to create the best city we can.
Since 2016, the City of Prince Albert, together with a number of community-based organizations have been implementing and measuring MCAP actions and initiatives. In 2021, we undertook a "Reflect & Refresh" process to evaluate our successes, look to the current environment/landscape, and identify actions for the next five years that will advance culture in our City, in the MCAP Refresh Addendum.
If you are interested in participating in the MCAP Working Group, please contact Judy MacLeod Campbell at 306-953-4825 or jmacleodcampbell@citypa.com.
Culture Plan Review and Highlights
We are continually tracking and evaluating the work accomplished through the culture plan.
Cultural Diversity & Protocol Policy
Prince Albert is on Treaty Six Territory and homeland to the Métis and Dakota Nations. It is one of the oldest settlements in the province and is rich with history, culture, and a diverse population. We have one of the highest Indigenous population ratios in the country at 42%. Our immigration community continues to grow. Remaining relatively unchanged since 1981, this population has grown more than 4 times since 2011. We have a range of settlers that came to this area from European countries generations ago and have well established ethnocultural communities including active Ukrainian, German, and French societies that work to celebrate their own unique cultures and heritages.
Through the Prince Albert cultural planning process, community members identified opportunities for Elders and Indigenous communities to be fully engaged in the decision making process. This includes municipal planing initiatives and planning of cultural events and activities or any other undertakings that have an impact on Aboriginal traditional territory/region and Aboriginal rights. We also identified the need for newcomer and ethnocultural communities to be more engaged in our city. The Cultural Diversity and Protocol Policy is one way forward to work together with the Indigenous and the newcomer and ethnocultural communities to be a strong, proud, connected and diverse city.
The Municipal Cultural Action Plan had already established a set of actions and priorities around how the City can be a leader in creating a stronger cultural community through the support of a variety of arts and cultural initiatives. This Cultural Diversity & Protocol Policy is about voicing a commitment to the ways that the City, as a leader in the community and an employer, can actively engage and build relationships with Indigenous and newcomer communities.
There have been many successful initiatives undertaken already that address the policy, such as:
Aboriginal Awareness Training, provided by John Lagimodiere, Aboriginal Consulting Services for all full-time City of Prince Albert staff (2019 and 2020). Note this addresses the Truth and Reconciliation Calls to Action #57, "We call upon federal, provincial, territorial, and municipal governments to provide education to pubic servants on the history of Aboriginal peoples, including the history and legacy of residential schools, the United Nations Declaration on the Rights of Indigenous Peoples, Treaties and Aboriginal rights, Indigenous law, and Aboriginal-Crown relations. This will require skills-based training in intercultural competency, conflict resolution, human rights, and anti-racism."
The following land acknowledgement at public events and meetings organized by the City of Prince Albert (if such an acknowledgement has not been made previously at the same event) by City Council and City staff: "We recognize that Prince Albert is located on Treaty #6 Territory and is homeland of the Métis and Dakota Nations. We extend our respect to all Indigenous people for their valuable past and present contributions and recognize and respect the cultural diversity within the City of Prince Albert."
Since 2017, we have partnered with the Prince Albert Multicultural Council and the Prince Albert Grand Council to have a reconciliation ceremony as part of the Canada Day events.
The City helped to start and is an active member of the Prince Albert Urban Indigenous Coalition (PAUIC). The PAUIC focus is on relationships, reconciliation, awareness and education. It is funded through Indigenous Services Canada.
MCAP Micro New, Emerging or Adapted Event Funding Support
A micro grant is available to support new, emerging or adapted community events (including virtual events) that are linked to the Culture Plan (MCAP) and are not supported by the City of Prince Albert Destination Marketing Fund, major event, or special event policies. Requests for funding to a maximum of $500 can be submitted at any time throughout the year.
Culture Plan Awards
The City of Prince Albert was one of the first northern communities in Saskatchewan to lead an exciting and innovative process known as cultural planning. The Culture Plan has received awards through the Saskatchewan Professional Planners Institute – Excellence in Planning Award, and the Saskatchewan Economic Development Association - Community Development Award.
The Locals Culture Video was one of the first initiatives completed as part of the Culture Plan. The purpose of the video was to showcase the abundant and diverse assets or strength ad services in Prince Albert's downtown cultural district. The video is all about our local assets. "Locals" was written by singer/songwriter LJ Kimbley. The video showcased local dancers, local businesses, local arts and culture facilities, local events, and more! We have lots to offer locals and visitors and our Culture Video showcases that pride. The Locals video was nominated for Video of the Year in the 2018 Saskatchewan Country Music Awards and was the recipient of the Community Development Award from the Saskatchewan Economic Development Association.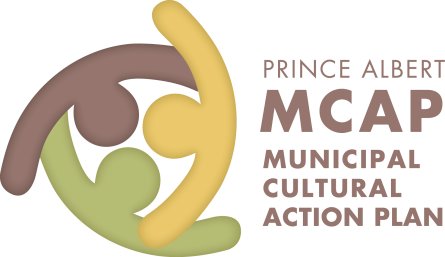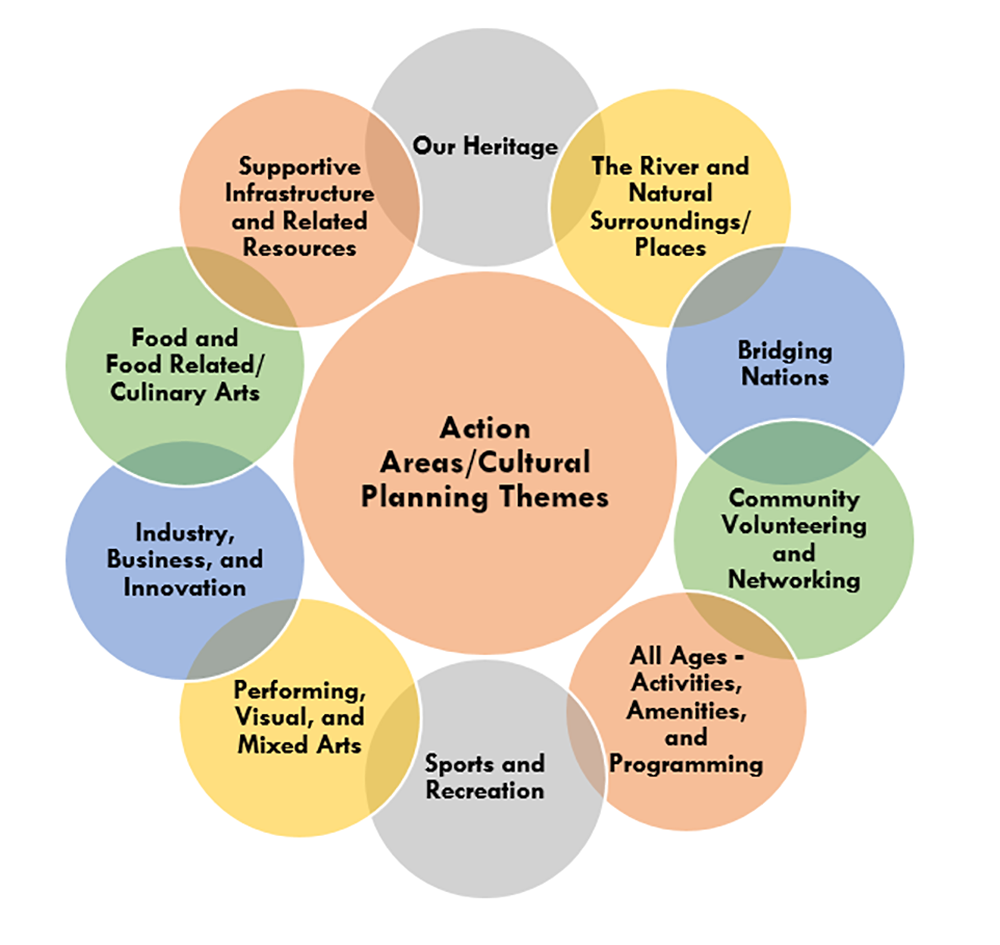 From the development of the Culture Plan in 2016, SaskCulture and Saskatchewan Lotteries have provided a grant to the City of Prince Albert for the MCAP consultation and engagement, development, implementation and evaluation.
Thank you SaskCulture & Saskatchewan Lotteries for your support!