The Municipal Cultural Action Plan is a plan for Prince Albert to be a stronger cultural community that supports the arts, preserves heritage and enhances tourism in the city.
Cultural planning is about inclusive community engagement, relationship building, and decision-making that helps local government, businesses, organizations, stakeholders, and community members build and expand upon Prince Albert's already well established arts and cultural community, and achieve our common goals.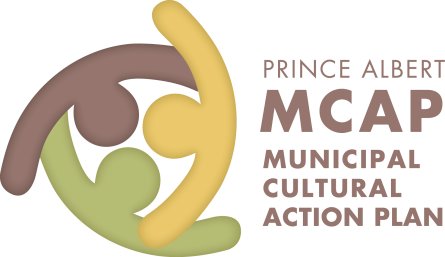 Culture Plan and Evaluation Documents
We are continually tracking and evaluating the work accomplished through the culture plan.
To learn more, the Culture Plan documents are listed below:
All of our city's plans are connected and related. The culture plan unites us as we work together to create the best city we can be.
Culture Plan Awards
The City of Prince Albert was one of the first northern communities in Saskatchewan to lead an exciting and innovative process known as cultural planning. The Culture Plan has received awards through the Saskatchewan Professional Planners Institute – Excellence in Planning Award, and the Saskatchewan Economic Development Association - Community Development Award.
The Locals Culture Video was one of the first initiatives completed as part of the Culture Plan. The purpose of the video was to showcase the abundant and diverse assets or strength ad services in Prince Albert's downtown cultural district. The video is all about our local assets. "Locals" was written by singer/songwriter LJ Kimbley. The video showcased local dancers, local businesses, local arts and culture facilities, local events, and more! We have lots to offer locals and visitors and our Culture Video showcases that pride. The Locals video was nominated for Video of the Year in the 2018 Saskatchewan Country Music Awards and was the recipient of the Community Development Award from the Saskatchewan Economic Development Association.