The City of Prince Albert operates the Frank J. Dunn Pool from September to May and Kinsmen Water Park from June to August. Lessons, public swimming, private rentals, and programming are offered at both.
Lessons follow the Lifesaving Society's Swim for Life program which stresses lots of in-water practice to develop solid swimming strokes and skills. It also incorporates valuable Water Smart education that will last a lifetime.
We offer the following Lifesaving society Swim for Life programs:
Parent and Tot – up to 3 years of age
Preschool – 3-5 years of age
Swimmer – 6 years and older
Adult Swimmer – over 16
Looking for activities to do at home? Lifeguards have created an Activity Pack for you to work through with your family!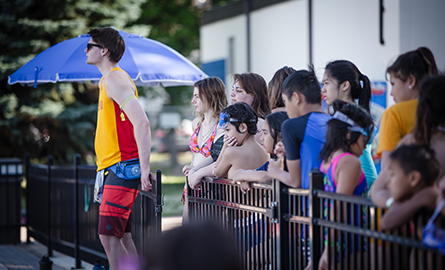 KWP will be offering select swimming lesson classes in French for the 2020 season!