Repairs to the roadway and other amenities in the core area of Little Red River Park are now complete and the park is open to the public. Damage was caused by flooding earlier this spring resulting in vehicle access from Highway 55 being closed. Please note that the outdoor washrooms currently remain closed.
Little Red River Park's hours of operation will be 7:00 a.m. to 10:00 p.m. daily.
1200 acres of natural area is located north of the North Saskatchewan River. Little Red River Park is known for it's beauty and serenity, while still within the city limits. The park is open year round and provides trails for bikers, hikers and skiers, depending on the season. There are two areas, the Lower Plains on the banks of the Spruce River and the Upper Plains. Both have great trails, flowers and an incredible ecosystem including Jack Pine forest and boreal plains.
The Park is a great destination for family outings, wiener roasts, weddings, annually hosts the Pine Needle Bike & Music Festival and was home to the 2019 Canadian Archery Championships.
Little Red River Park includes:
Kinsmen Ski & Snowboard Centre. Check their page for conditions. Also note, the KSSC will be closed when temperatures (including wind chill) are -30 or colder.
Cross Country Ski Trails which are maintained by the PA Ski Club. The Ski Club also hosts events and activities at Little Red; more about these events can be found on the PA Ski Club Facebook Page.
On-leash dog walking
Snowshoeing
Picnic sites and camp kitchens including barbeque pits. Firewood is provided at no-charge
Unsupervised toboggan hill
View the Little Red River Master Plan to read more about future plans for the Park.
Little Red Trails and Amenities Map
The Little Red River Park Trails and Amenities map shows the location of the park's trail systems and amenities including picnic shelters, parking, washrooms, hitching post for horses, bird feeders, pet waste dispensers and more. You can also search the 23 trails by complexity: easy, intermediate and advanced.
Little Red River Park Trail and Amenities Map
Thank-you to Saskatchewan Polytechnic, the Prince Albert Ski Club and the Rock n' Road Cycling Club for their assistance in preparing this map.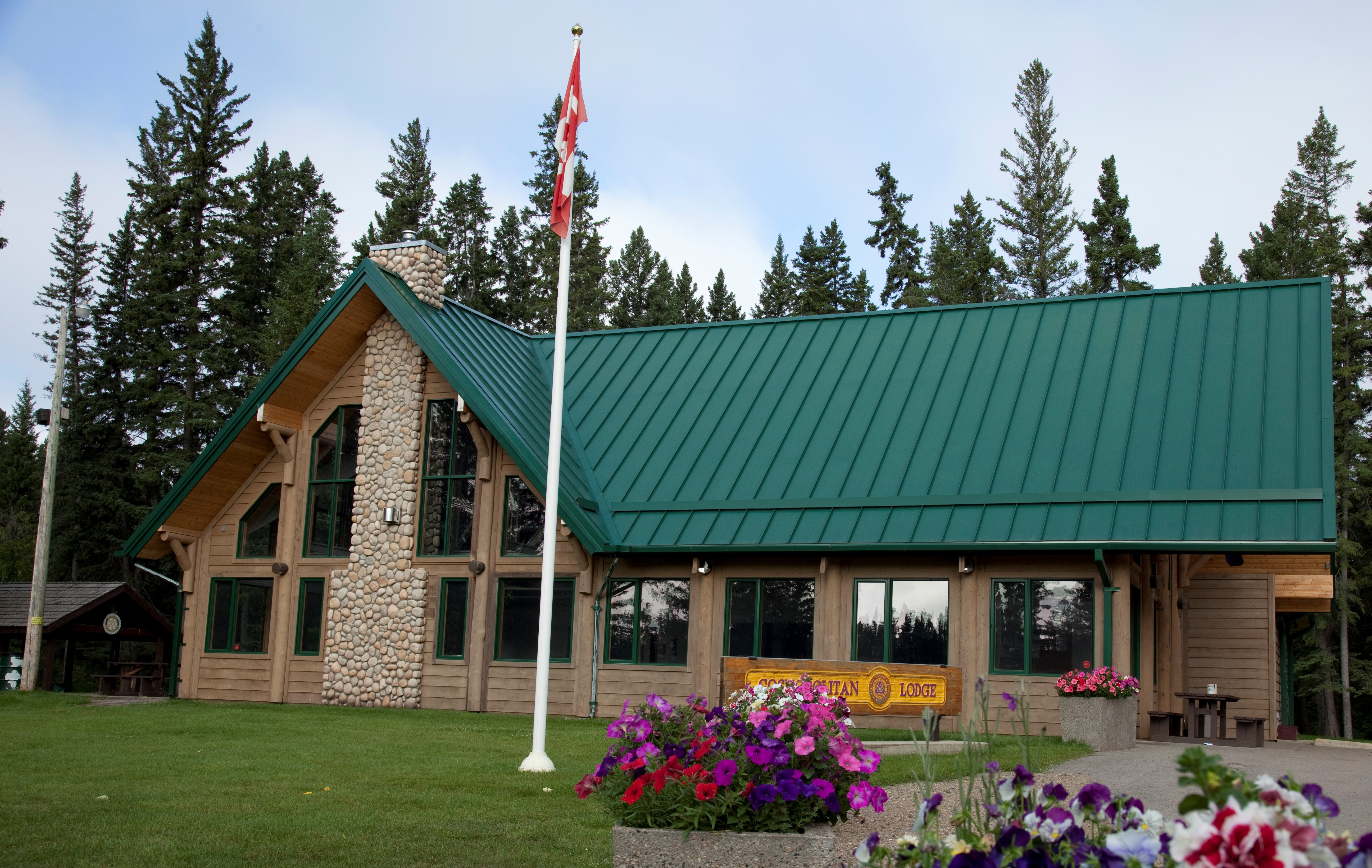 Nestled in the spruce at Little Red River Park, you will find Cosmo Lodge home of the Knotty Pine Bistro. The lodge is an ideal location for socials, special occasions and Christmas parties. It hosts a concession, public washrooms, gas fireplace and a large common seating area and private meeting room.
The Knotty Pine Bistro
Opening September 21, 2020.