The gates at the West Entrance, near the Pine Grove Correctional Centre are closed for the winter season. The gates are closed seasonally to accommodate winter activities in the park.
Little Red River Park's hours of operation are 7:00 a.m. to 10:00 p.m. daily.
Please be careful when out and about in the Park. Be on the look out for wild animals. For more info please read the fact sheets:
Fact Sheet on Bears Fact Sheet on Cougars Fact Sheet on Wolves
1200 acres of natural area is located north of the North Saskatchewan River. Little Red River Park is known for it's beauty and serenity, while still within the city limits. The park is open year round and provides trails for bikers, hikers and skiers, depending on the season. There are two areas, the Lower Plains on the banks of the Spruce River and the Upper Plains. Both have great trails, flowers and an incredible ecosystem including Jack Pine forest and boreal plains.
The Park is a great destination for family outings, wiener roasts, weddings, annually hosts the Pine Needle Bike & Music Festival and was home to the 2019 Canadian Archery Championships.
Little Red River Park includes:
Kinsmen Ski & Snowboard Centre. See below for more information and the KSSC Facebook Page for conditions.
Cross Country Ski Trails which are maintained by the PA Ski Club. The Ski Club also hosts events and activities at Little Red; more about these events can be found on the PA Ski Club Facebook Page.
On-leash dog walking
Snowshoeing
Picnic sites and camp kitchens including barbeque pits. Firewood is provided at no-charge
Unsupervised toboggan hill
View the Little Red River Master Plan to read more about future plans for the Park.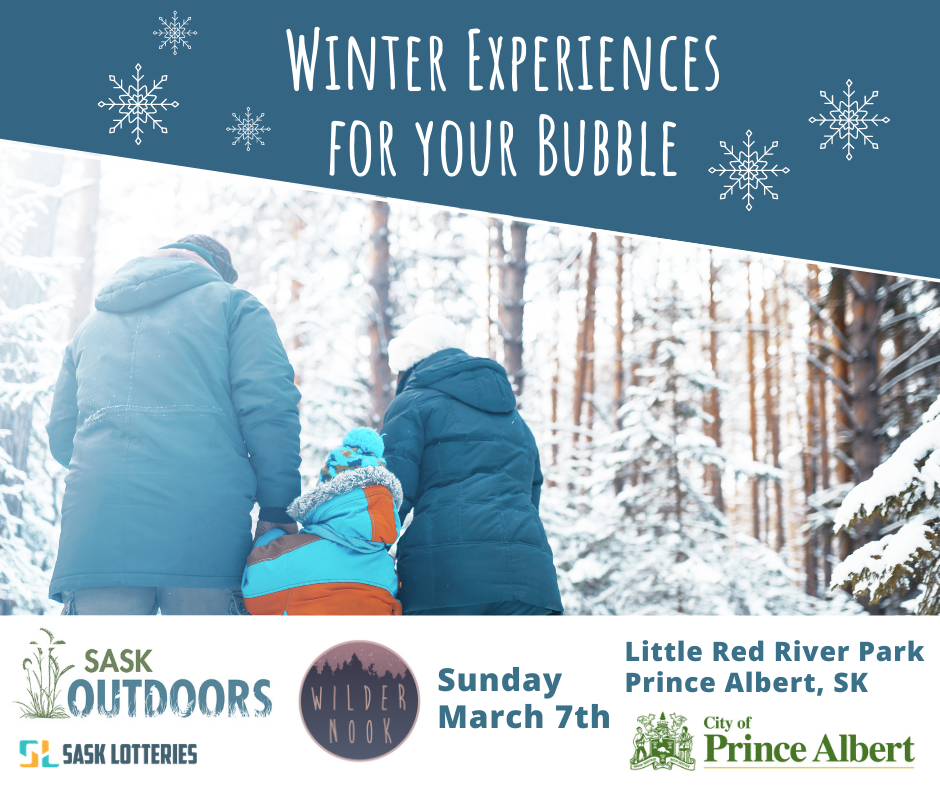 Looking for a fun covid-safe outing during the pandemic. Enjoy a laugh, and winter-themed recreational activities that will help you experience your natural surroundings with fresh eyes. The non-profit organization, SaskOutdoors is pleased to partner with the City of Prince Albert and Wildernook Fresh Air Learning to host a guided local outdoor experience for you to enjoy with your bubble. This is an all ages friendly event, but we do invite you to bring your youthful energy!
Note: children must attend with an adult. Consider bringing a sled or carrier for babies and toddlers.
We will be mobile on foot and participants should be able to comfortably walk two kilometres on uneven ground in winter conditions. Make sure to dress warmly in layers including winter boots, toque and face mask to be comfortable outdoors for one hour.
There are 9 time slots starting at 10:00 a.m. with the last one at 4:00 p.m. with a maximum of 9 in each slot.
Please pre-register here.

Kinsmen Ski and Snowboard Centre
For up-to-date conditions and rental information see the KSSC Facebook Page or contact 306-763-5454
Hours of Operation
| | |
| --- | --- |
| Monday to Friday | 4:00 PM – 9:00 PM |
| Saturday & Sunday | 10:00 AM – 5:00 PM |
Holiday Hours:
| | |
| --- | --- |
| Thursday, December 24 | 12:00 p.m. to 3:00 p.m. |
| Friday, December 25 | CLOSED |
| Saturday, December 26 | 10:00 a.m. to 5:00 p.m. |
| Sunday, December 27 | 10:00 a.m. to 5:00 p.m. |
| Monday, December 28 | 12:00 p.m. to 9:00 p.m. |
| Tuesday, December 29 | 12:00 p.m. to 9:00 p.m. |
| Wednesday, December 30 | 12:00 p.m. to 9:00 p.m. |
| Thursday, December 31 | 12:00 p.m. to 5:00 p.m. |
| Friday, January 1 | CLOSED |
| Saturday, January 2 | 10:00 a.m. to 5:00 p.m. |
| Sunday, January 3 | 10:00 a.m. to 5:00 p.m. |
Pricing
Lift Tickets
Monday to Friday: $12 per day
Saturday and Sunday: $16 per day
Weather
The Kinsmen Ski and Snowboard Centre will be closed when temperatures (including wind chill) are -30 or colder.
Safety
The Safety and Risk Awareness website will inform you of the risks, dangers and hazards that you may encounter at a ski area and help you to stay safe while enjoying these activities
Little Red Trails and Amenities Map
The Little Red River Park Trails and Amenities map shows the location of the park's trail systems and amenities including picnic shelters, parking, washrooms, hitching post for horses, bird feeders, pet waste dispensers and more. You can also search the 23 trails by complexity: easy, intermediate and advanced.
Please note: The following browsers are supported. Use the latest version for best performance.
Little Red River Park Trail and Amenities Map
Thank-you to Saskatchewan Polytechnic, the Prince Albert Ski Club and the Rock n' Road Cycling Club for their assistance in preparing this map.
Little Red Winter Walking Trails Map
Walking Trail Info (Provided by the PA Nordic Ski Club)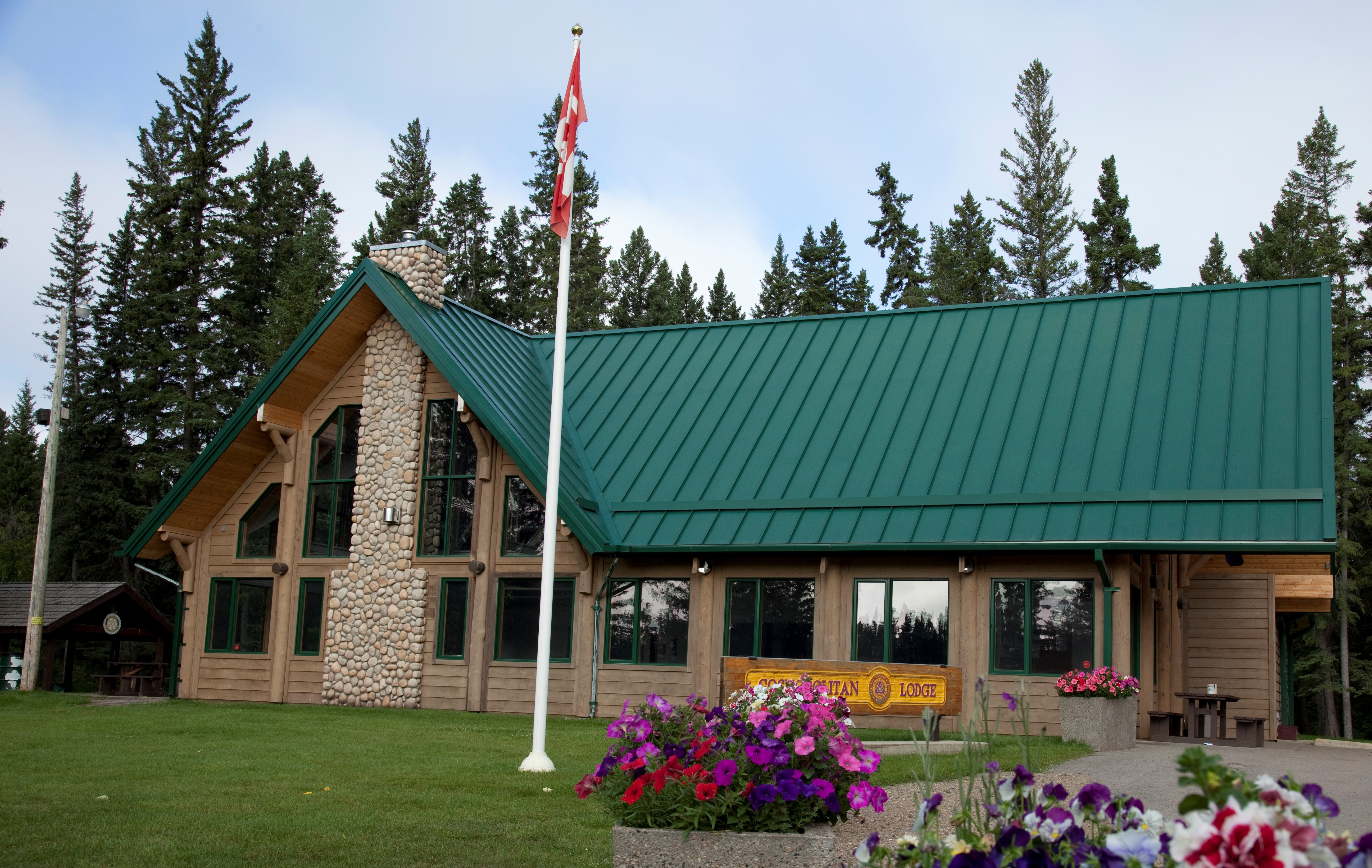 Nestled in the spruce at Little Red River Park, you will find Cosmo Lodge home of the Knotty Pine Bistro. The lodge is an ideal location for socials, special occasions and Christmas parties. It hosts a concession, public washrooms, gas fireplace and a large common seating area and private meeting room.
The Knotty Pine Bistro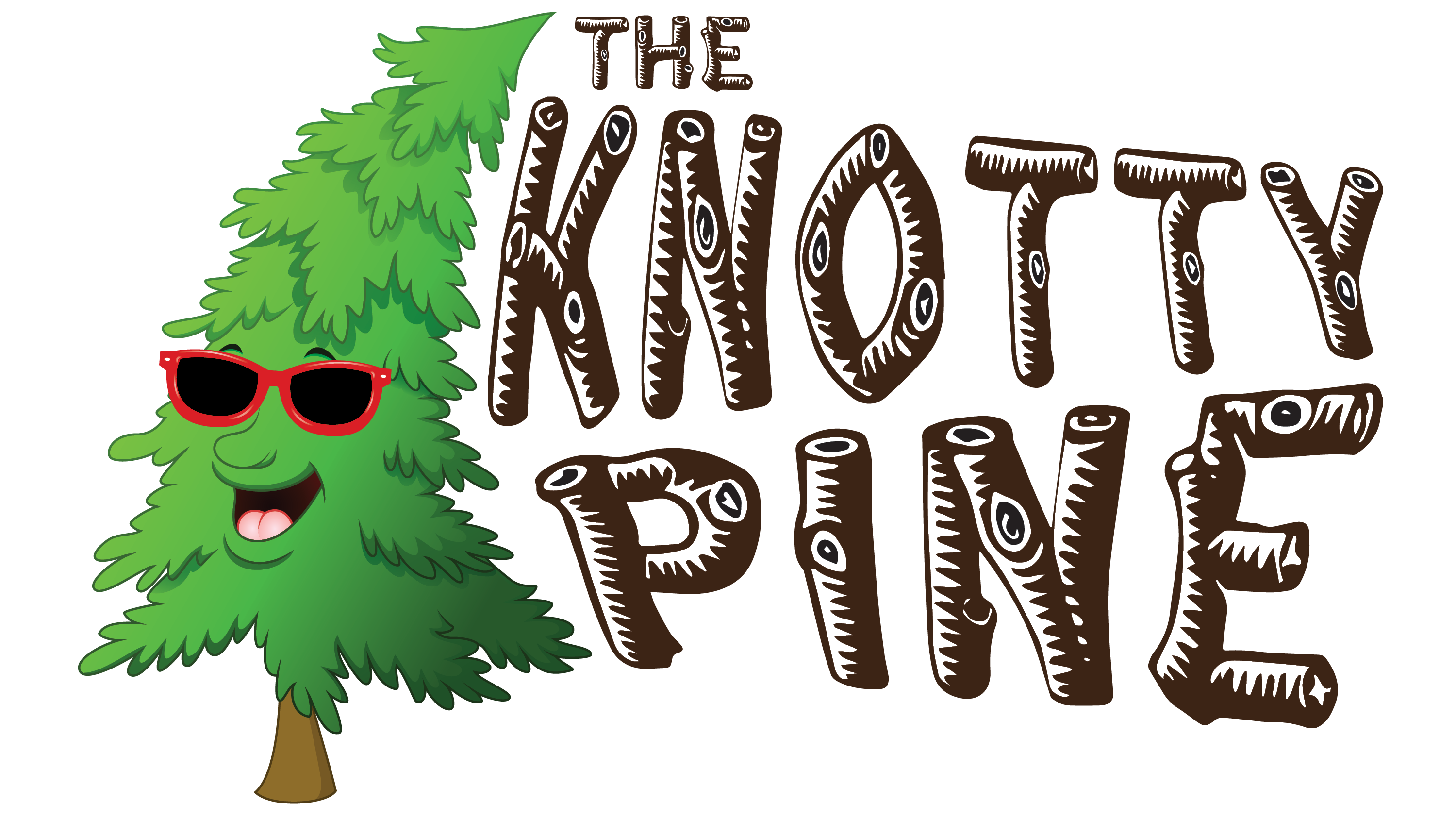 Hours of Operation
(until May, 2021)
Monday to Friday: 11:00 a.m. - 9:00 p.m.
Saturday: 9:00 a.m. - 9:00 p.m.
Sunday: 9:00 a.m. - 5:00 p.m.
Operator: Barb Lychak
Reservations: 306-953-4879
Additional inquiries: 306-980-8899
Facebook Page: https://www.facebook.com/knottypinebistro/
Rental Information
For inquiries on lodge rentals, please email knottypinebistro@hotmail.com