The Kinsmen Water Park open usually from the first Friday of June until near the end of August annually.
KWP offers lane swimming and swimming lessons in the morning, public swimming in the afternoon and private bookings in the evening. Registration for KWP swimming lessons begins April 20th at 9am (TENTATIVE! Registration may be delayed due to COVID-19).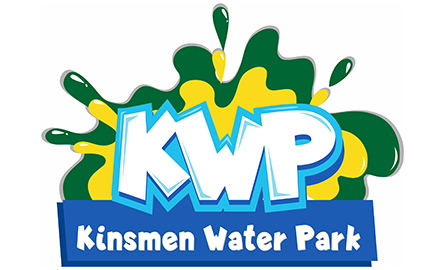 The Kinsmen Water Park has a full schedule each day during the season. (TENATIVE! Opening may be delayed due to COVID-19).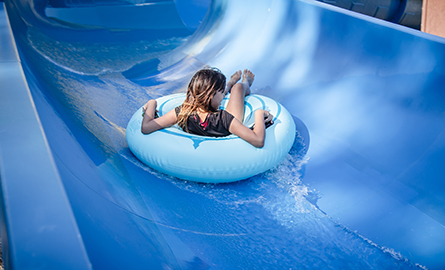 KWP can be booked privately from 7:30-9:00 p.m. Bookings accepted in person at KWP starting May 1st at 9am (TENTATIVE! Bookings may be delayed due to COVID-19).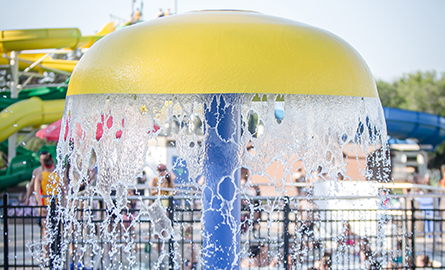 KWP is a great destination for school outings in June! Bookings begin April 22 at 9:00 a.m. (TENATIVE! Bookings may be delayed due to COVID-19).
Admission and Memberships
For details on bulk passes, memberships and the monthly recreation pass, please see the Register for a program page.
Kinsmen Water Park Rates
Preschool
(5 and under)
Youth
(6-17)
Adult
(18-59)
Senior
(60)
Family Rate*
(up to 6 people, max 2 adults)

Single Admission (includes lane swimming)

Free

$6.50

$11.00

$6.50

$22.00

Last Hour Promotion (6-7pm)

Free

$3.25

$5.50

$3.25

$11.00

Group Rate*

Free

$5.50

$10.00

$5.50

N/A

Bulk Passes (5)

Free

$26.00

$44.00

$26.00

$88.00

Bulk Passes (10)

Free

$45.50

$77.00

$45.50

$154.00

Summer Membership (June, July August)

N/A

$81.00

$135.00

$81.00

$270.00

Monthly Recreation Pass (Drop in Access to lane swim only)

N/A

$27.00

$45.00

$27.00

$90.00
*A family is defined as 6 individuals related by birth, legal status or marriage with a minimum of 1 adult and a maximum of 2 adults. Additional family member are subject to regular rates.
*Groups must have a minimum of 10 people and contact the facility to book in advance. There is no charge for group supervisors if not wearing swim attire.
Adult Supervision Policy
All children under the age of 8 must wear a red wristband and stay within arms reach of an adult in the water at all times. One adult can supervise a maximum of three children.
Children aged 8-10 must wear a green wristband and can swim on their own but must have an adult at the park with them.
Bad Weather
Every attempt will be made to keep the Kinsmen Water Park open during the designated hours of operation. However, if bad weather forces a closure of the facility no refunds will be issued. Swimmers can come back later that same day if the weather clears up.
Features
A Junior Olympic Size pool
Beach entry
Tot Pool Area
Spray Features
6 lane, 25m main pool (from 1m to 2.9m)
Other Water Park features:
A tot pool with slide and spray features (for children under 8)
30 person whirlpool
2 large slides
1 river slide for tubes and mats
1 small tot slide
Concession
Basketball Court
Playground Equipment
Large Shaded Grass area
Lockers (Bring your own lock)
Aquatic wheelchairs (on request)
Lifejackets/PFDs
The Kinsmen Water Park does not supply lifejackets/PFD's. Swimmers may bring their own lifejackets/PFD's from home. Children over the age of 8 who are wearing a lifejacket/PFD must stay within arms reach of an adult over the age of 18.
Rules
Please be sure to review the Kinsmen Water Park rules before arriving at the park.