The City of Prince Albert is committed to providing the community with information about local news and events. Subscribe to any of the topics below to receive news updates and notifications via email.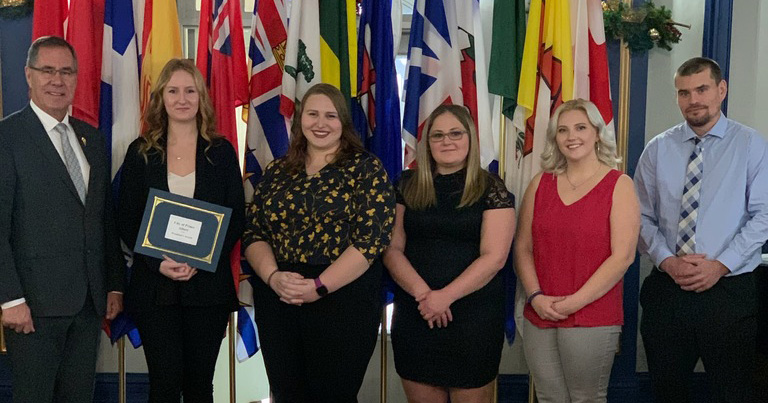 Posted on Friday, November 29, 2019 11:26 AM
Saskatchewan Lieutenant Governor Russ Mirasty presents the RLS's Commonwealth President's Award to City of Prince Albert Aquatics staff Nachelle Spademan, Karli Hufnagel, Lauren...
Posted on Thursday, November 28, 2019 09:00 AM
Public Notice is hereby given, pursuant to Section 61(3) of The Cities Act and the Public Notice Policy Bylaw No. 24 of 2015, that the Final Report of the Municipal Wards Commission...
Posted on Monday, November 25, 2019 11:23 AM
The City-wide installation of over 11,000 new water meters is nearing completion. Installations started in May 2019 and thanks to the cooperation of thousands of City residents...

Posted on Monday, November 18, 2019 04:17 PM
January 2020 Newsletter
The City of Prince Albert is pleased to introduce a new format for our Electronic Newsletter for 2020! This newsletter is available on our new website at...