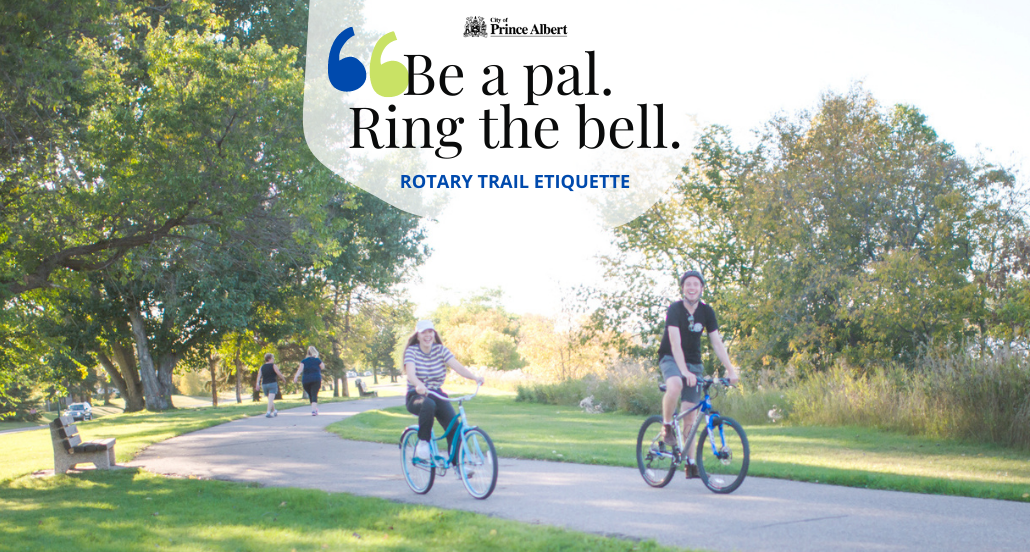 With many residents getting outdoors to use the City's parks and trails, the City of Prince Albert would like to remind users of a few etiquette rules while using the Rotary Trail.
"One complaint we continue to hear about is passing etiquette," said Mayor Greg Dionne. "Users on wheels can often travel silently and they can take some walkers on the trail off guard," added Dionne. "A simple alert can go a long way so we are asking users to consider this small gesture."
The general rule on walking trails is for all users to stay on the right of the trail (except when passing). Cyclists always yields to pedestrians. If approaching from behind give a clear warning signal when passing, such as "coming by you". This measure can go a long way in ensuring that trail users are not startled and do not unintentionally step out.
A few more etiquette rules are:
If walking in a group, never take up more than half the trail space
Keep your dog on a leash and clean up after your pet
Report any graffiti you see on the Rotary Trail using this form; and
Always clean up after yourself by using the green garbage bins along the trail
Remember, when in doubt, just treat the Rotary Trail and its users in the same way you would want to be treated yourself – with respect. Consideration of these simple rules are appreciated.
-30-
For further information, please contact:
Mayor Greg Dionne
(306) 953-4300