The City of Prince Albert is committed to providing the community with information about local news and events. Subscribe to any of the topics below to receive news updates and notifications via email.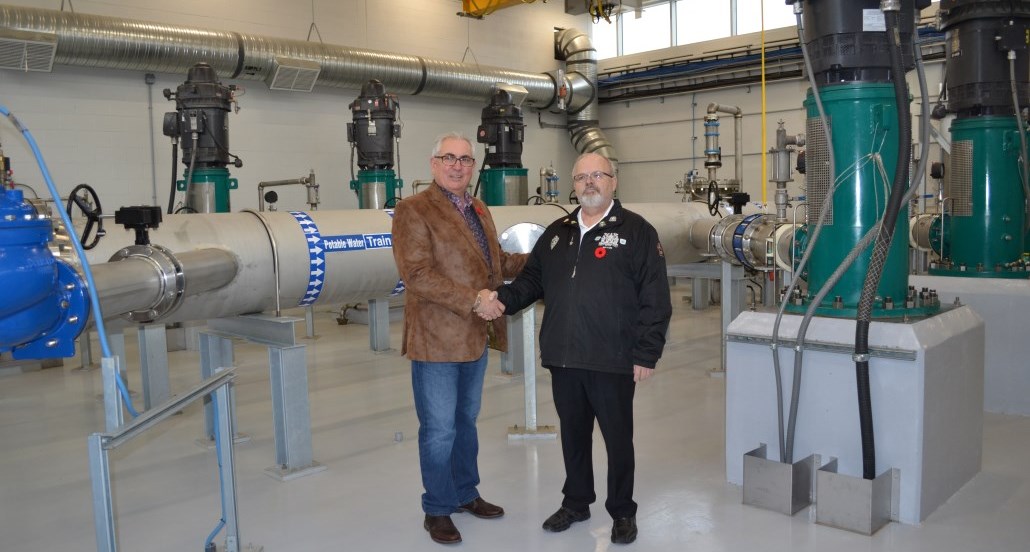 Posted on Friday, November 08, 2019 03:12 PM
Prince Albert, Sask. –
An essential piece of water utility infrastructure is now complete, thanks to federal, provincial and municipal investments.
Today, the City of Prince Albert...
Posted on Wednesday, November 06, 2019 09:04 AM
Neil Hamilton (Facilities Maintenance Coordinator) and Lynne Schwartzenberger (Alfred Jenkins Field House Recreation Coordinator) receive the 2019 NAFA Clean...
Posted on Monday, November 04, 2019 02:15 PM
2020 Community Grant Program Call for Proposals
Prince Albert, Sk. - The City of Prince Albert is now accepting applications for the 2020 Community Grant Program. The deadline...
Posted on Monday, November 04, 2019 01:25 PM
The City would like residents to take note that additional garbage and recycling pick-ups have been scheduled in late December to accommodate higher than average volumes of waste...