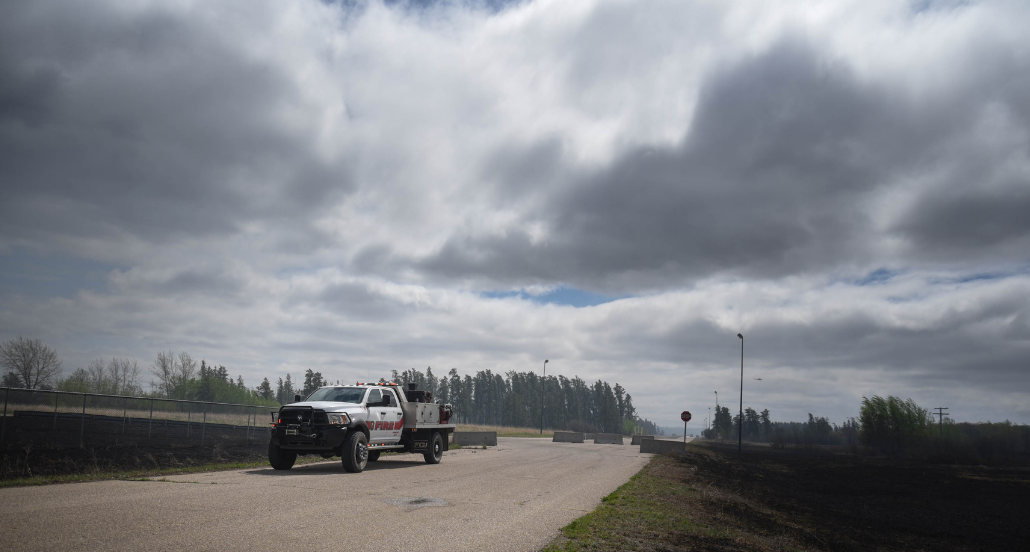 The City of Prince Albert continues to work with emergency personnel, the RMs of Buckland and Garden River and the Saskatchewan Public Safety Agency (SPSA) to provide updates to residents and the public about the Prince Albert Cloverdale Fire burning northeast of the city.
As of 8:30a.m. on Thursday, May 20, 2021, the fire Saskatchewan Public Safety Agency (SPSA) is reporting the Cloverdale Fire as contained. Evacuees in the City of Prince Albert and RM of Buckland can return home at 5:00pm today. RM of Garden River evacuees cannot return home at this time. Evacuees that have returned home are on a precautionary evacuation alert and should be prepared to leave on short notice when advised. Residents are advised that crews continue to work in the area and to watch for flare-ups, smoke, crews and large equipment in the area.
Highway 55 will also be re-opened to traffic at 5:00pm with a 60km speed limit to allow for emergency personnel still working in the area. Motorists are advised that there is smoke in the area and reduced visibility in spots.
The Margo Fournier Centre will be available for the day to register evacuees until 5:00pm. Little Red River Park will be opened by 7:00a.m. tomorrow, Friday, May 21, 2021.
For media inquiries, please contact:
Kiley Bear
Communications Manager
(306) 953-4367