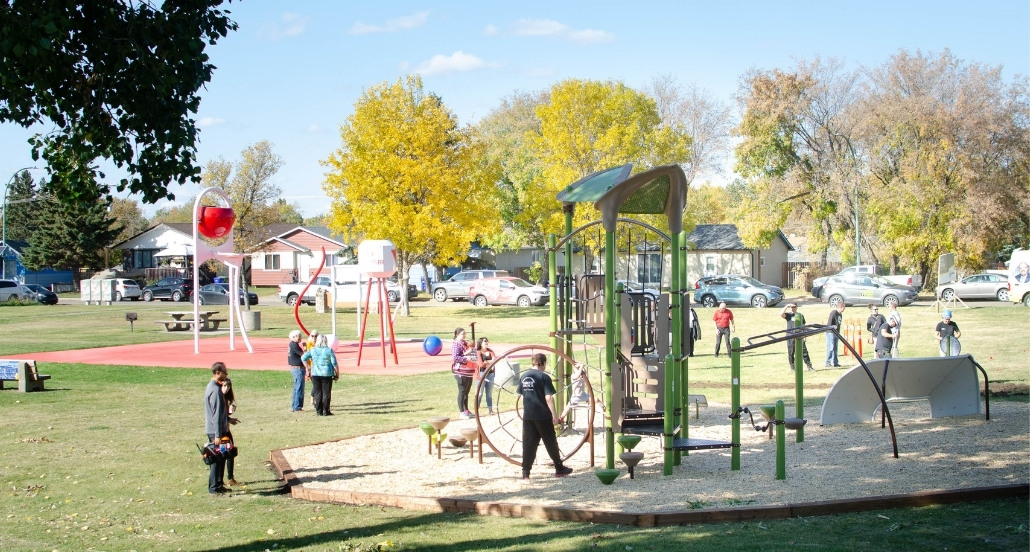 Prince Albert, Sask. –
A new neighbourhood playground at Lion's Park is officially open. The upgraded playground, located at 1301 13th Street West, is positioned next to the recently opened Canadian Tire spray park. Centrally located in the West Flat neighbourhood, this park adds many upgraded features to the outdoor recreation space, providing many more options for kids to get active.
The new features include:
Web climber
Slide
Overhead ladder
Pod Climber
Swings with bucket seat
The total investment into the new playground is $111,500.
"Playgrounds are important to our community and the young families that rely on them as a casual outdoor recreation option," said Mayor Greg Dionne. "This little park has been transformed into neighbourhood destination. I expect it will serve residents well for years to come."
This playground was ranked as an immediate priority in the State of the Playgrounds report released in 2019 which reviewed the City's 29 playgrounds and provided an assessment of their condition and a priority rating in terms of replacement need. In addition to the Lions playground, the City invested $219,782 in upgrades to playgrounds in 2019 as well as a new playground on Muzzy Drive. In a partnership with Canadian Tire, and the Provincial Government's Municipal Economic Enhancement Program another $725,000 has also been invested in the inclusive playground at the Alfred Jenkins Fieldhouse in 2020.
-30-
For media inquiries please contact:
Tim Yeaman
Parks Manager
(306) 953-4800