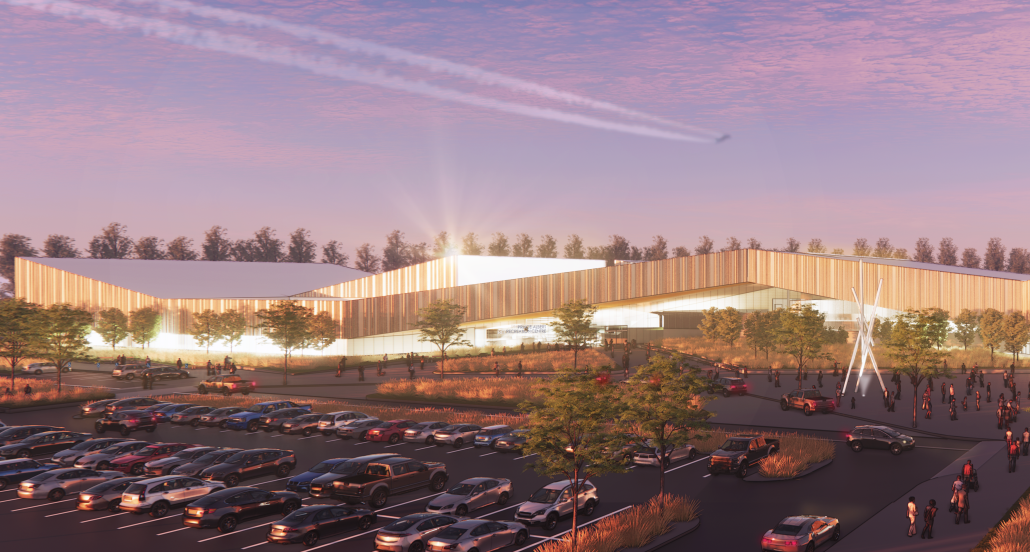 The detailed design of the Aquatic and Arenas Recreation Centre has reached 75% completion. With this milestone complete, City Council will consider a report on Monday, January 24, 2022 to authorize the project team to proceed with pre-qualifications of general contractors for the new Centre.
The pre-qualification process will determine which firms are qualified for the work and in the meantime the Architects will prepare tender ready drawings and specifications. Once a short list of contractors are finalized, they will be provided the drawings to prepare their bid.
It is expected that the project will be in a position to break ground this Spring.
"Now that we've reached this milestone, the facility has really started to take shape," said Mayor Greg Dionne. "The latest renderings show the layout and has given life to the main features we've been talking about the last several months."
This phase of the new recreation centre includes an indoor aquatics centre and two arenas. The project has been in the design phase since last year when concept designs were finalized that included decisions regarding the core footprint of the facility, the location, space for parking allocations and space dedicated to features like commercial space, dressing rooms and seating.
Also on the agenda for consideration are reports regarding parking lot allocations and accessibility decisions regarding handicap parking options and aquatic pool access. The phase two schematic designs for the Event Centre will also be presented for consideration.
Residents are encouraged to visit the new dedicated Aquatics and Arenas Recreation Centre website to see the latest updates on the project and view detailed design renderings that are now available.
https://www.citypa.ca/en/parks-recreation-and-culture/arena-aquatics-recreation-centre.aspx
-30-
For media inquires please contact:
Mayor Greg Dionne
(306) 953-4300