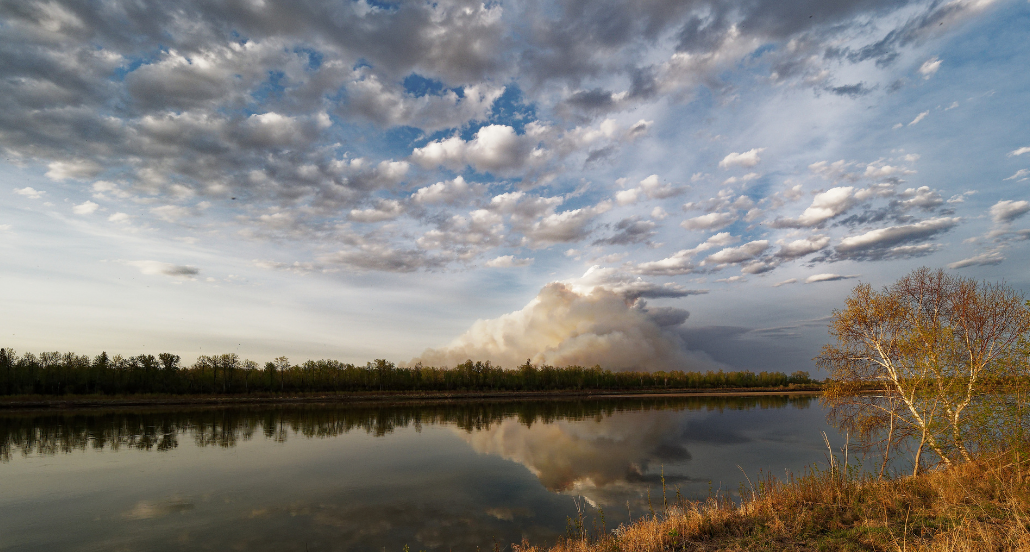 The City of Prince Albert along with the RM of Garden River and RM of Buckland are encouraging all evacuees to register with the City as soon as possible. Evacuees can register by calling the Margo Fournier Centre at (306) 953-4816 or in-person at 1211 1st Ave W.
A SaskAlert was issued for residents to evacuate within the areas north of Highway 55, east of Cloverdale Road and west of the Honeymoon Road. Highway 55 East has been closed at the Prince Albert off ramp and Pulp Haul Road from Whitestar Road to Hwy 55 junction. Residents are urged to avoid the area.
"The registrations will provide a line of communication with evacuees and confirm the number of families impacted," said Prince Albert Fire Chief Kris Olsen. "Evacuees are advised that they should be prepared to not return to their homes for at least tonight."
The status of the fire at this stage is "not contained". It is approximately the size of 40 square kilometers. There are no reported homes lost as of this morning. City of Prince Albert Fire Fighters are focusing on protecting structures within the City limits.
To date 28 evacuees were accommodated in hotels last night.
Those in the area concerned about the fire are encouraged to download the Sask Alert app, visit the Sask Alert website http://emergencyalert.saskatchewan.ca/ and watch media reports.
Those looking for more information can visit the Saskatchewan Public Safety Agency wildfire Interactive Map at https://gisappl.saskatchewan.ca/Html5Ext/?viewer=wfmpublic.
-30-
For media inquiries please contact:
Kiley Bear
Communications Manager
(306) 953-4367