Prince Albert Fire and Emergency Services staffs an administrative team including a Fire Chief, Deputy Chief, four Battalion Chiefs, and two Fire Prevention Officers, complimented by eight Captains and thirty-two certified Fire fighters that proudly protect the community.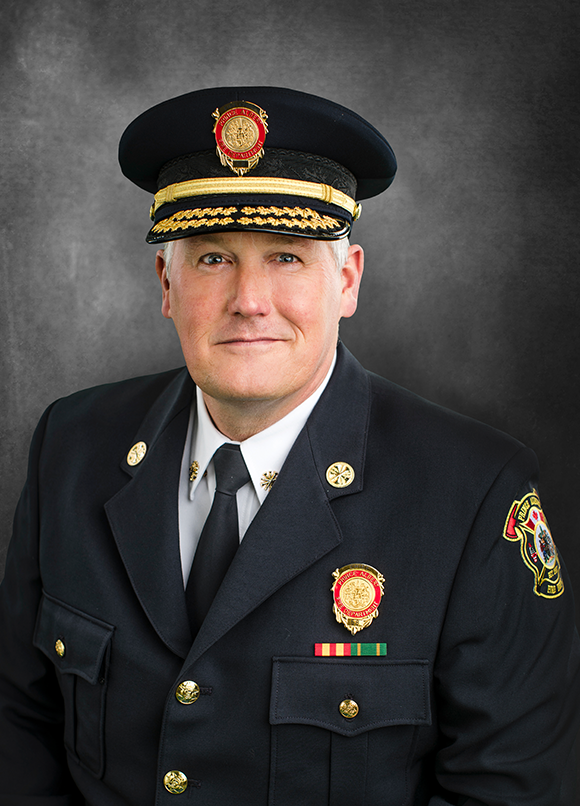 "Our members are committed to providing a professional service, while ensuring the safety of our residents and those who visit our Beautiful Gateway City. Our mandate is to protect life, property, and the environment, from fire and natural or man-made emergencies. While fire response is a primary function, we are trained, prepared and ready to respond to a wide variety of other emergencies."-- Fire Chief Kris Olsen
The City of Prince Albert promotes safety throughout the community in a variety of ways.
Smoke Alarms
What kind of smoke alarm should you buy? Where should your smoke alarm be installed? How do smoke alarms work? Review these Smoke Alarms tips.
Fire Extinguisher
When used properly, a portable fire extinguisher can save lives and property by extinguishing small fires or containing them until the fire department arrives. Read the following Home Portable Fire Extinguishers guidelines.
Spring Ice
In early winter and spring, ice many collapse suddenly and without warning. For this reason, you should treat frozen bodies of water with extreme caution and children should never be left unsupervised near frozen bodies of water. Read this Ice Safety Message.