Polling is now closed.
Thank-you to everyone that voted. The first place winner was option 5! Second place was option 4!. The first place design will be used in a workshop on Family Day, February 17. See registration details below. The second place design will be used at an upcoming workshop in the spring.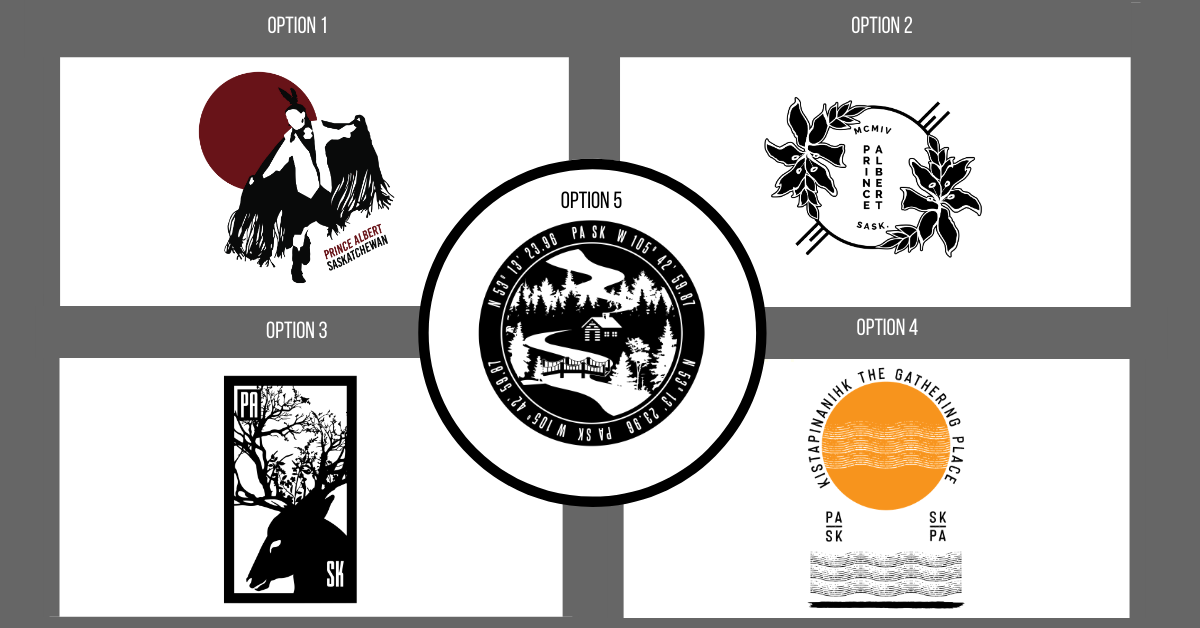 Loading Poll...
Register for the Workshop
Register for the Family Day Silkscreen workshop on February 17 in person at the Prince Albert Arts Centre or online through your activenet account.
Bring your own tee and print a Prince Albert themed design! We will also be printing reusable tote bags in light of the City of Prince Albert's initiative to ban plastic bags starting August 1, 2020! Participants must bring their own tee (or sweater or bunny hug as long as it's 50% or more cotton). Tote bag is supplied. Be sure to arrive a few minutes early, there are several sessions running through the day. Cost: $15.00