The Aquatic and Arenas Recreation Centre will provide an impressive family oriented recreation space for Prince Albert and area residents adding much needed indoor leisure space and added capacity for swimming, skating and hockey programming. It will be a space where people of all ages, whether participating in the activities or watching from the stands, can enjoy first class amenities.
Conceptual Design – Water Park, Pools, Arenas, Commercial Space
Options for the conceptual design of the new facility have been approved. Feedback from user groups, tours of similar facilities, advice from the Architect firm on best practices for multi-use recreation facilities and available budget were considered when developing the concepts for consideration.
Facility Tours
Facility tours were done in Edmonton, Red Deer and Calgary.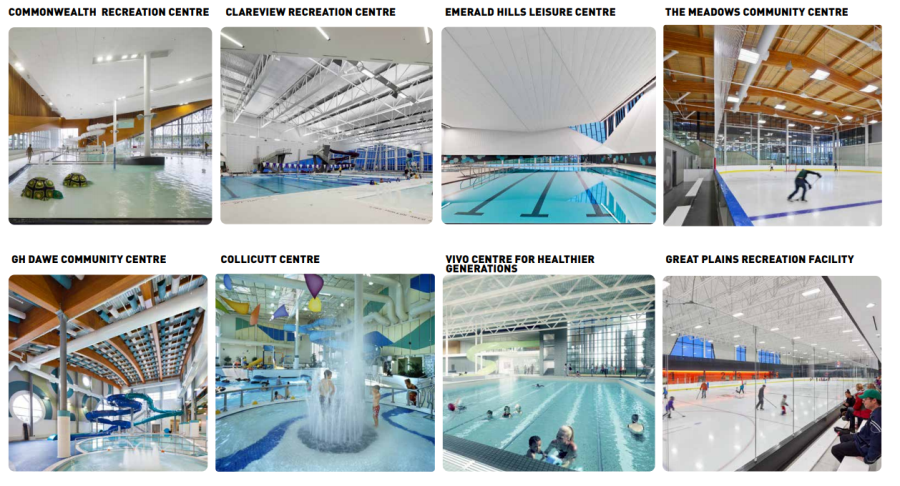 Consultations
The aquatics and arenas were priorities identified for Prince Albert in the City's Community Services Master Plan which was developed using extensive community feedback through household and community group surveys, neighbourhood planning meetings, stakeholder meetings and open house sessions.
The City of Prince Albert has also been working directly with user groups to consult on concept design decisions like the number and size of dressing rooms in the facility and deck space and pool size in the aquatics area. Consultations have included Prince Albert Minor Hockey Association, Prince Albert Referees Association, Prince Albert Skating Club, Mintos AAA, Bears AAA, Junior B Titans, Sharks Swim Club, Pikes Synchronized Swimming, the Prince Albert Speed Skating Club and Swim Saskatchewan.
News coverage:
Ice user groups happy with new rec complex plans
Sharks Swim Club excited about opportunity to host meets at new rec complex
In March 2021, the following key features were approved. These features will form the core footprint of the facility. The next step is the detailed design where specifications will be determined to prepare the project for tender and construction.
Building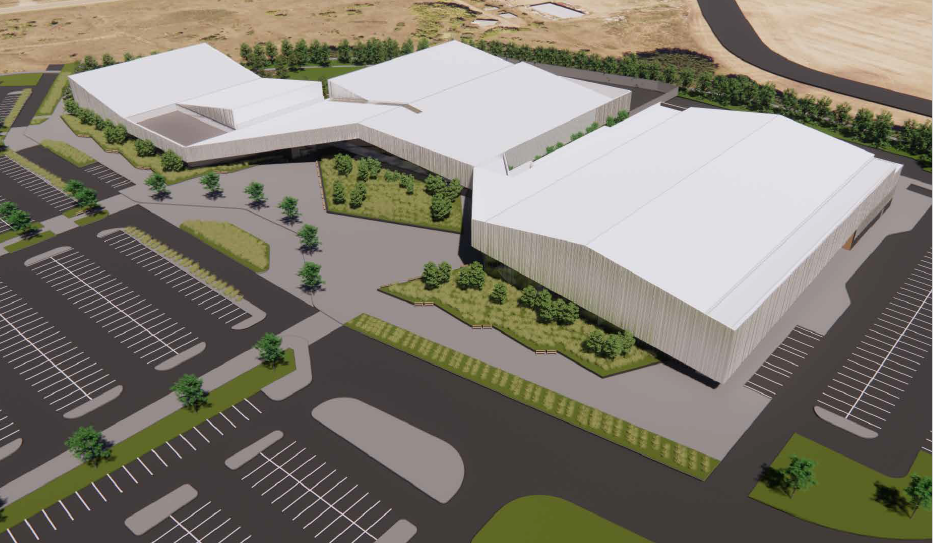 The new facility will be built as a single building. With everything under one roof, once inside, families and groups will be able to move with ease between the arenas, aquatics and commercial spaces.
Aquatics – Water Park and Pools
The Aquatics area will be 51,500 square feet. It will feature a dedicated space for lane swimming and a leisure area. With dedicated spaces, there will be more hours available for competitive swim groups as well as more public swim times and swimming lessons for families. The expanded indoor capacity also means Prince Albert will be able to host local and regional swim competitions and added spectator seating will give more room for guests to watch. Currently, Frank J. Dunn pool is unable to host these events as the pool is limited to 5 lanes and does not meet Swim Sask requirements. Separate pools also means temperatures can be customized: cooler temperatures for the lane pool and warmer temperatures for the leisure pool.

Key features include:
8 lane, 25 metre competitive pool
1 metre and 3 metre spring diving boards
200 seat capacity for viewing area
Combined leisure, splash and wave pool
Lazy River
Two Water Slides
Whirlpool
Multi-purpose room
Pictured below: 8 lane pool Clareview Centre Edmonton (top) Lazy River, Clareview Centre Edmonton (middle left), Waterslides, Dawe Centre Red Deer (middle right), Collicut Centre, Red Deer (bottom)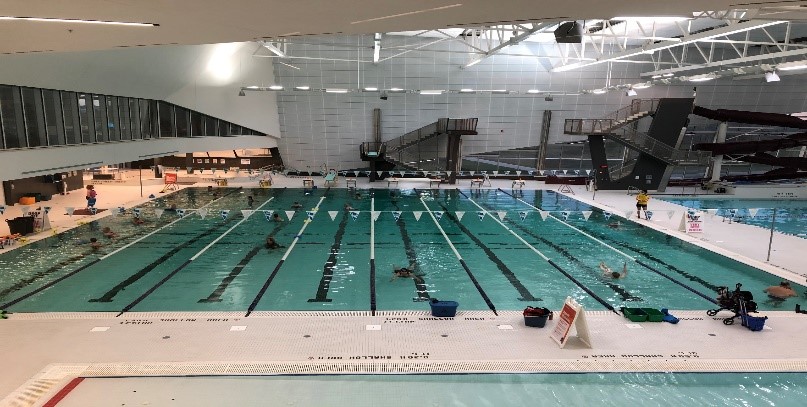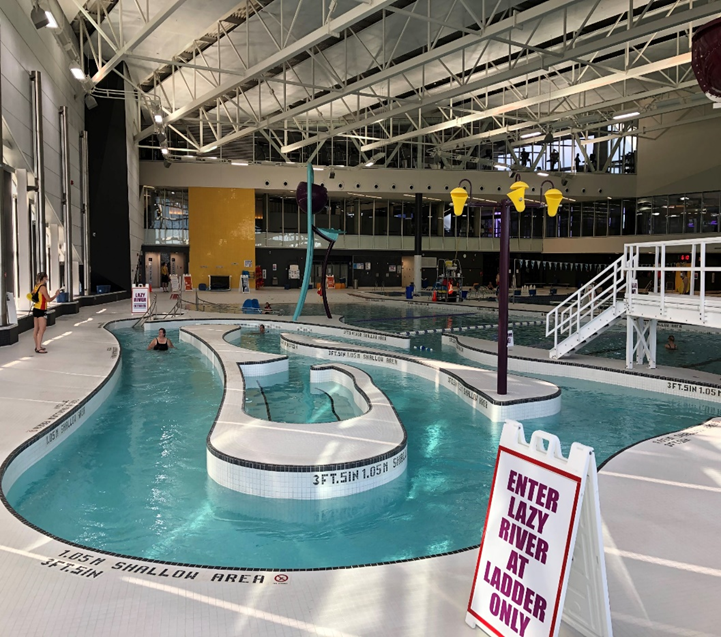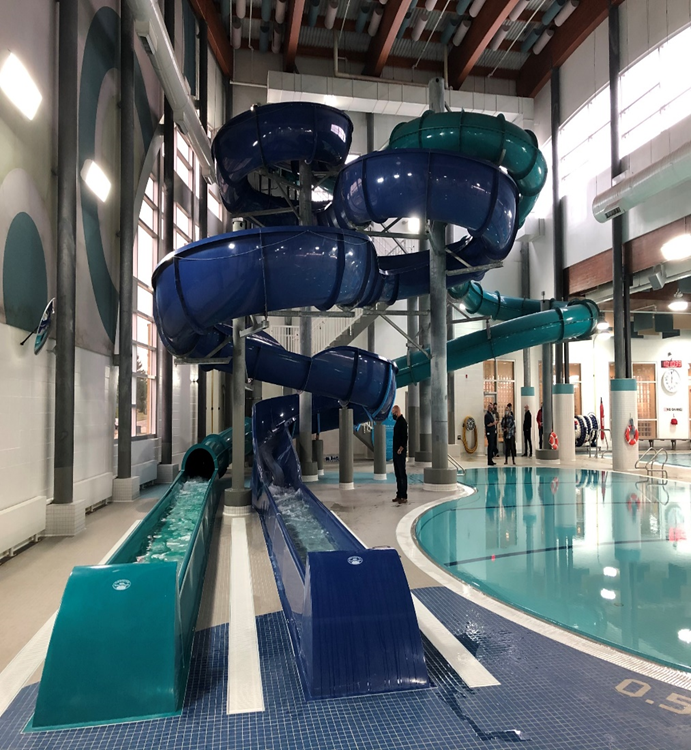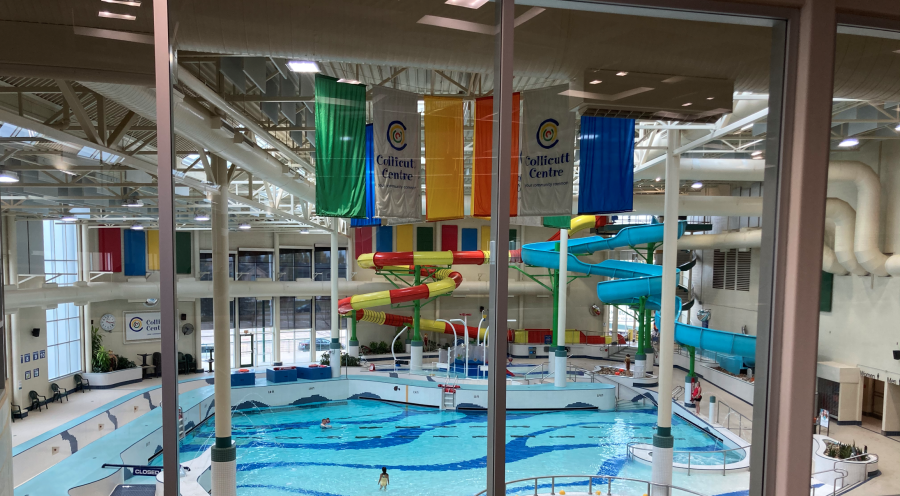 Twin Arenas
The twin arenas will be 77,159 square feet with more seating, larger ice surfaces and more dressing rooms compared to our existing capacity at the Kinsmen and Steuart Arenas.
The current number and size of player dressing rooms at the Kinsmen and Steuart Arena are:
Kinsmen 4 660/455 sq/ft
Steuart 4 310 sq/ft
Administration will be working with user groups to determine the final size and number of Player Dressing Rooms within the designated 6,720 square feet of space.
The current number and size of referee dressing rooms at the Kinsmen and Steaurt Arena are:
Kinsmen 1 162 sq/ft
Steuart 1 99 sq/ft
Administration will be working with the Referee association to determine the location, size and number of referee dressing rooms within the designated 800 sq/ft of space.
Key features of the twin arenas include:
Seating for 270 plus 90 standing for a total of 360 for one rink and 540 plus 90 standing for a total of 630 for the second rink
2 NHL size 200 x 85ft rinks
Player dressing rooms totaling 6,720 square feet.
Referee dressing rooms totaling 800 square feet
Pictured Below: Seating at the Meadows Centre in Edmonton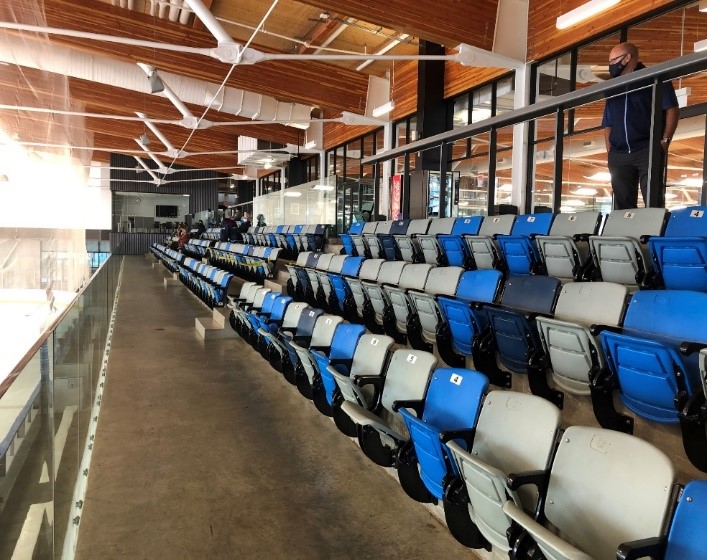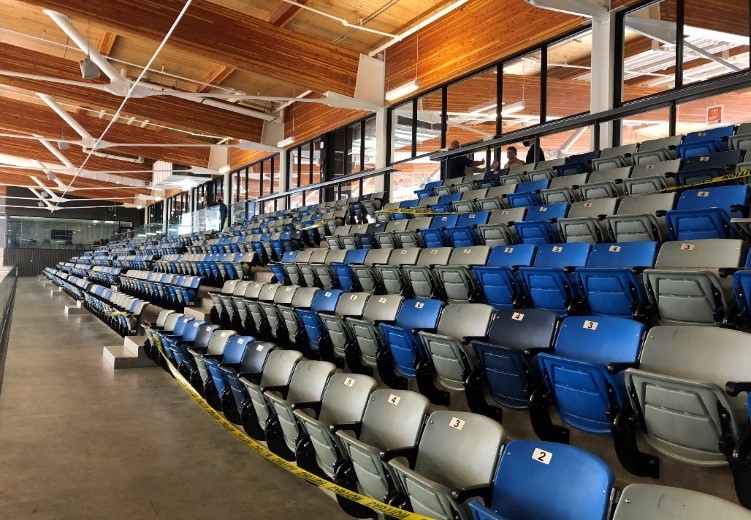 Pictured Below: 660Sq/ft Dressing Room at the Great Plains Centre in Calgary (left) and 650Sq/ft Kinsmen Arena Dressing Room #1 (right)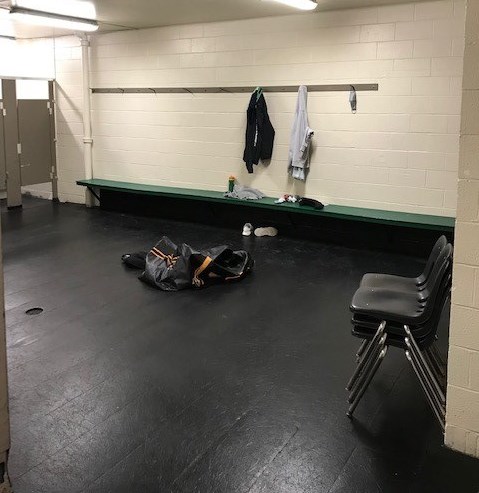 Pictured Below: 162 sq/ft Referee Dressing Room at Kinsmen Arena (left) and 400 sq/ft Meadows Centre Referee Dressing Room (right)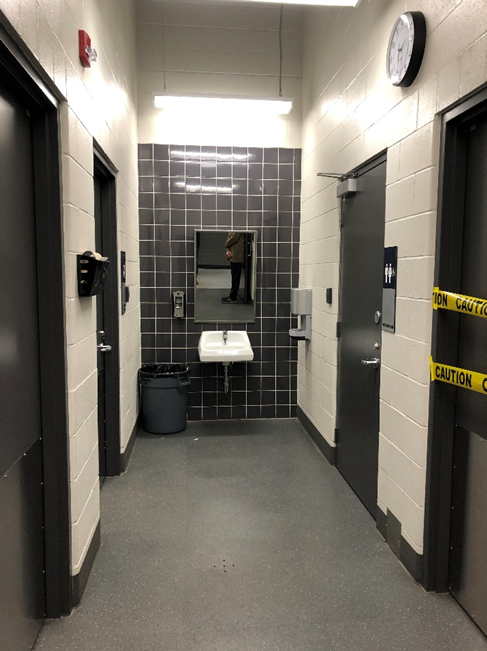 Large Arena
A new 4500 seat Arena and Event Centre has been incorporated in the conceptual designs for the new Centre. The WHL has advised the Prince Albert Raiders that the current facility is no longer in compliance with regulations. Although they have permitted operations to continue with some renovations in recent years, there are deficiencies that remain. As a community owned team, the City of Prince Albert and the Raiders must give serious consideration to a new build that meets current standards.
The detailed design of the large arena was approved in May 2021. BBB and KSA Architects out of Toronto and Saskatoon have been hired to design the facility. This firm had the most extensive experience with NHL sized arenas and is well known for their multi-use spectator arena designs which include Budweiser Gardens in London, Scotiabank Arena in Toronto and Rogers Arena in Vancouver. With more than 30 years of experience in sports, recreation and spectator facilities they are able to bring together aesthetics with high-performance functionality within their designs.
Horseshoe Design
The main concept design feature for the large arena is the shape of the facility. The Horseshoe 2-level concept has been approved and is preferred because:
Most seats are as close as possible to the sport floor;
Seating is good for concerts because of amphitheater shape;
Minimal seat loss for end stage concert;
Ample back of house space;
No parking stalls will be lost with this design; and
Smallest long span distance for high roof structure means it is more cost-effective.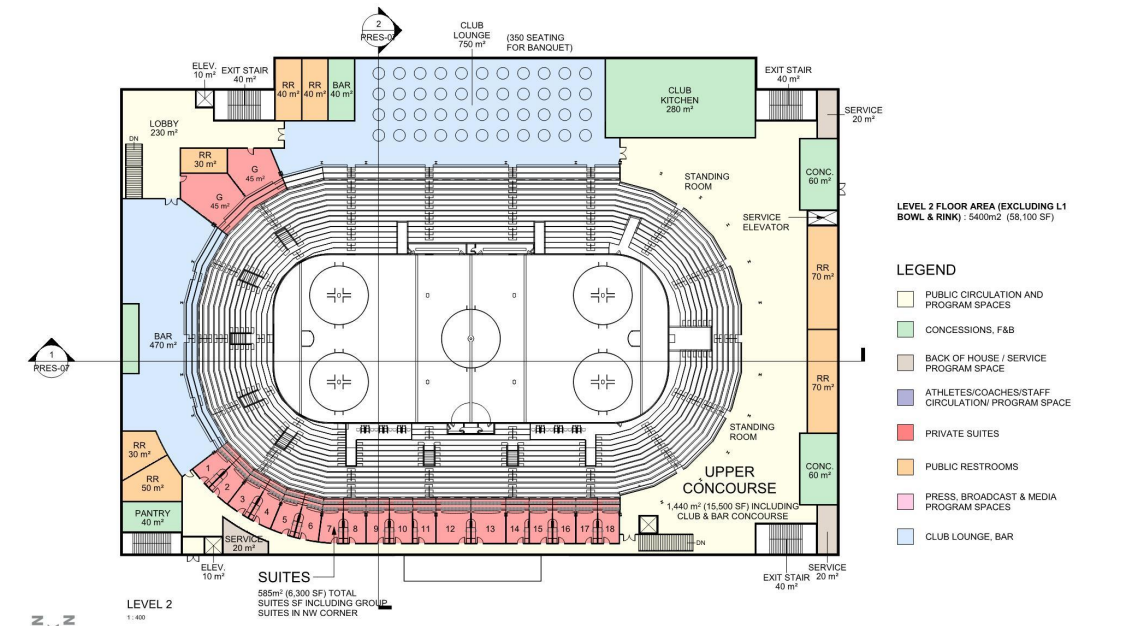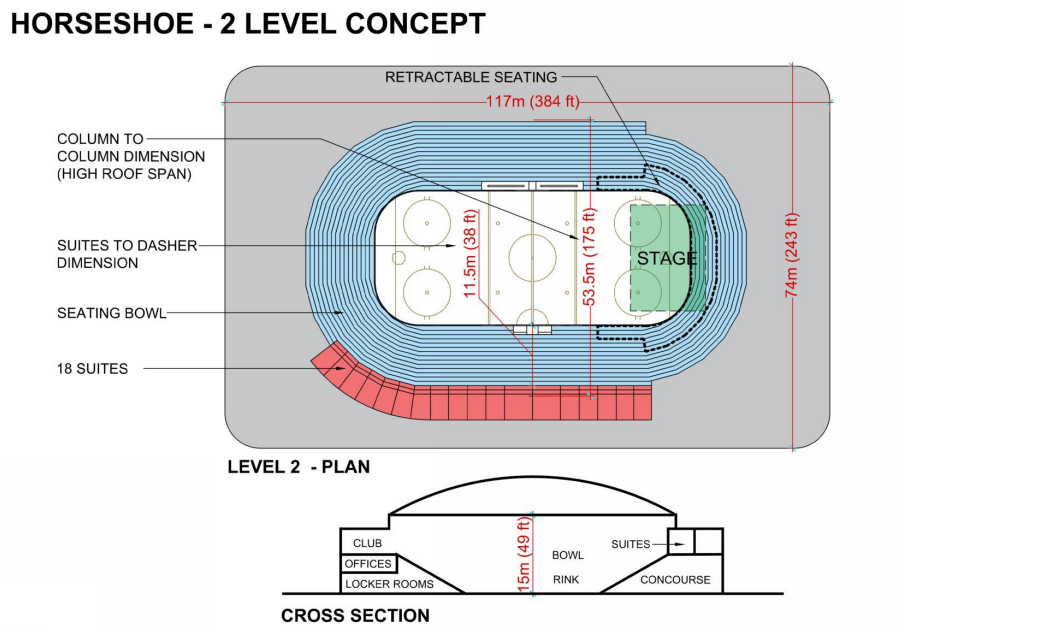 Parking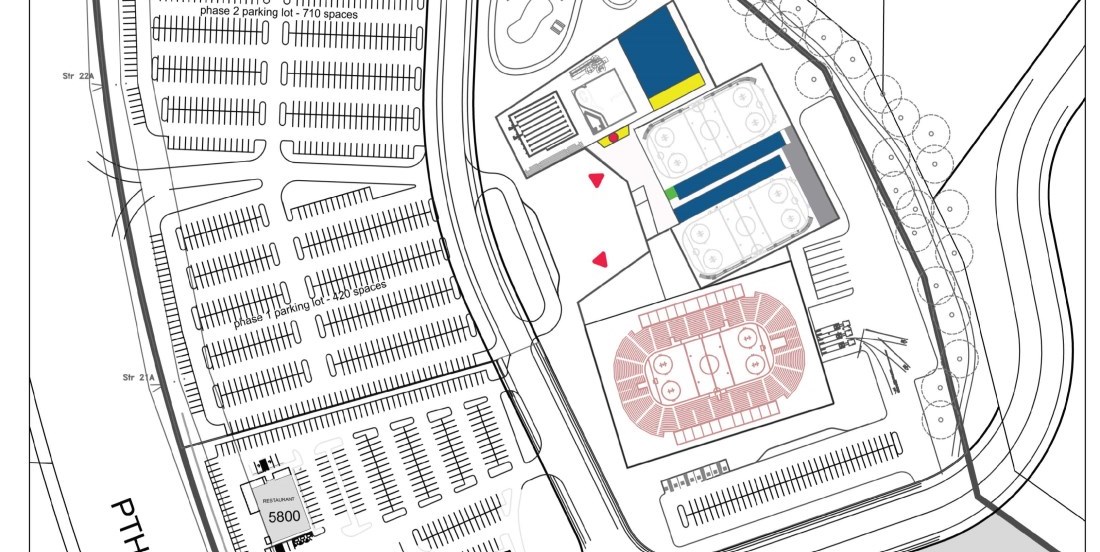 A minimum of 1214 parking stalls will serve the single facility including the twin arenas, aquatics and large arena.
Common Area and Commercial Space
The common area of the facility will be 14,700 square feet which includes a multipurpose room that can be booked for birthday parties, event hosting and other events. Similar to the Legends Centre in Warman, this will allow for a large common area with seating and 2000 square feet of leasable space to accommodate up to four businesses to offer products and services to users.
Pictured Below: Booster Juice at Legends Centre in Warman (top left), Twinses Cafe Legends Centre Warman (top right), Pro Shop Collicut Red Deer (bottom left), Vending Machines Collicut Red Deer (bottom right)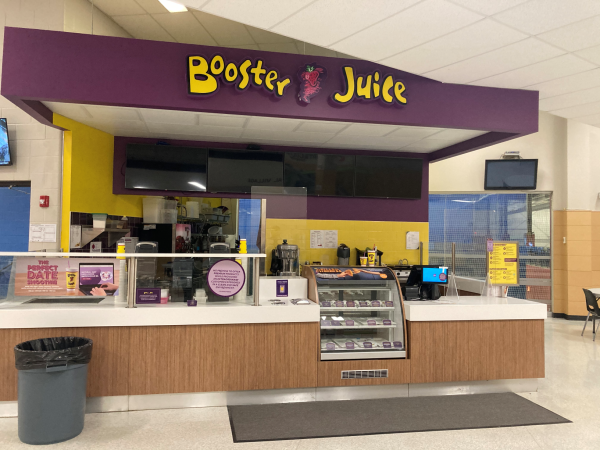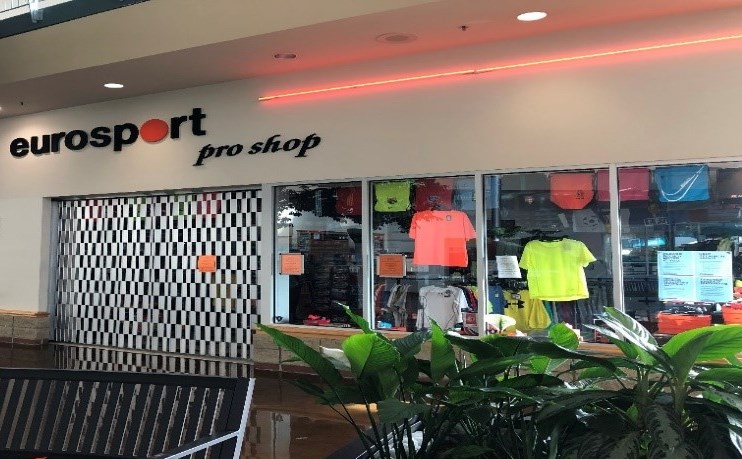 Location
The new Aquatics and Arenas Recreation Centre will be located on 25 acres of serviced land South East of the Marquis and 6th Avenue East Intersection. It will be part of an 80 acre development by locally owned Signature Development Corporation. The land is currently under development and will be fully serviced with underground water, sewer and storm infrastructure installed prior to construction.
The location was selected because of its potential for future development and taxation revenue opportunities as complimentary businesses locate in the area to serve residents and visitors that attend for events and tournaments.
Sports Economy
Hosting sporting events in Prince Albert is already big business. In addition to the hundreds of local and regional tournaments held each year in a variety of different sports, the City is also host to major provincial and national and international tournaments. The new recreation facility will add to our City's capacity to not only host more events, but also offer modern facilities for all that attend.
Next Steps
Project Milestones
From conceptual design to construction, the process will take approximately 3 years. The following are milestones for the design and construction of the Centre:
Preliminary and Conceptual Design (Complete)
Detailed Design
Bidding and Tendering
Phase 1 – Construction (Twin Arenas and Aquatics)
Post Construction
Existing Arenas - Kinsmen and Steuart
The City of Prince Albert operates the Kinsmen and Steuart Arenas. Users of these facilities include the skating clubs, lacrosse, ball hockey and minor hockey. While these will be the primary users of the new twin arenas, it has not yet been determined if any existing arenas will be closed. Administration will be conducting a review of the current usage of the existing rinks and will put forward a report to an upcoming Executive Committee meeting for consideration by members of City Council.
Funding
The Aquatic and Arenas Recreation Centre was approved for funding through the Canada Infrastructure Program. In accordance with the Ultimate Recipient Agreement, the Federal contribution is $24 million, the Provincial Government contribution is $19.9 million and the City will contribute the remainder of the cost.
The City's contribution was initially earmarked at $16 million. With the added enhancements and current economy, more specific details on costs will be provided once detail design is completed and construction tender submissions are received.
$16 million has been approved to borrow the City's portion to construct the new facility. The Civic Facilities Reserve, which is funded from the Capital Projects Taxation Levy each year, will pay for the annual interest and principle payment. The amount of the Capital Projects levy collected in 2020 was $1.525 million.
This project is funded in part by the Government of Canada and the Government of Saskatchewan.